testimonials
Joe Sanfelippo
When ABC's The View called us and wanted suggestions for a contest they were doing to find America's Most Hilarious Teacher, only one name came to mind. That name is Mike Rivera.
We didn't just think he would do well, we knew he would win and of course he won it all! Mike headlines all of the Bonkerz venues and is one of our go-to comics. Mike Rivera will always be a solid choice for your club, casino or private event.
President, Entertainment Destination Inc.
Bob Shoemaker
Mike Rivera has been a favorite comedian on the Coconuts Comedy Club tour for years. He has headlined clubs all over the U.S., Europe and the Caribbean. He is always professional and appeals to audiences from 18 to 80. Always hilarious from start to finish!
Coconuts Comedy Club
Steve Phillips
Mike is a hilarious comic. He is one of the few comedians who keeps me laughing the entire time he is on stage. Mike is the total package. My clients are always asking for him back and thanking me for booking him for their events. You can't go wrong with Mike Rivera!
Show Biz Productions

Renán Robledo
Mike, you brought the house down. What a wonderful presentation that not only made us laugh like crazy but to think about issues we confront everyday.
Dade County Teacher

Andy Ford
Thank you for kicking off my last FEA Delegate Assembly! You were fantastic!
Former FEA President

Wendy Doromal
Mike Rivera is a talented and hilarious comedian-teacher who knows how to keep an audience laughing from his first joke to his last. Some of his funniest jokes targeted specific audience members, making the show even more awesome. He is my new favorite comic.
President, Orange County Classroom Teachers Association

Candice Black Walker
So entertaining to take what we do everyday and show us the hilarity in it.
Teacher
Michael Gandolfo
Mike brought the house down. What a great start to the DA. Mike did us all proud!
President, Pinellas County Teachers Association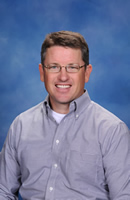 Andy Shannon
I had the distinct privilege of securing the services of Mr. Michael Rivera as the keynote speaker for the Professional Retreat Day for Morning Star Catholic School in Pinellas Park, Florida.
The title of his keynote was, "Creating a Trusted Environment through Humor." Mr. Rivera, from all accounts, created a safe and engaging atmosphere that was both poignant and humorous.  His enthusiasm for his craft is inspiring.
His ability to share vignettes from both his professional and personal lives highlights how he lives out the stated topic.  I strongly recommend Michael Rivera as a Keynote Speaker.  May his presence serve you as it did the Faculty and Staff of Morning Star Catholic School!
Director of Campus Ministry Faculty Member, Religious Studies Department Clearwater Central Catholic High School Diocese of St. Petersburg (Sisters of Notre Dame)
Sherri Reynolds, Florida School Health Association
Thank you so much for doing the closing keynote at the 2017 FSHA on May 19, 2017. Your keynote was very informative and well-received by all who attended.  You were awesome.  Several people asked for your return.
Executive Director, Florida Foundation of School Health
Allison Rapp
Mike Rivera was the perfect choice to close the Highlands County ECET2 District Convening. He not only made us laugh until we cried, he spoke the truth and uplifted the crowd with his realistic outlook on teaching. His comedic timing was impeccable, his jokes hilarious, and his message believable because he is a teacher just like us.
Science Coach, Park Elementary School

Stuart Klatte
Comedy night for the Lake County Education Association was a major success!
President, Lake County Education Association